If you are an urban dweller, you can enjoy apartment gardening which is becoming more and more popular. Growing certain kinds of herbs, vegetables, salad greens, flowers, and even fruit, is possible even if you live in a tiny apartment or studio somewhere in the center of a big city. You will bring healthy organic food into your life and make it more eco-friendly and sustainable. Your windowsills and ledges, balconies, and, if you are lucky enough, rooftops, may become a perfect place for apartment farming.
If you are a beginner, you need to know where to start. Try Amazon.com to find some planters and gardening kits. Here, we have prepared variants of indoor apartment garden planters to offer you and tips on what to consider first of all.
Best Indoor Apartment Garden Products and Sets That Are a Must to Have for the Start
The first thing to think about if you have decided to start your apartment garden is buying containers for your future plants and the necessary gardening kits you will use for your successful plant growing inside.
Here are ideas of the products such as planters and gardening kits you can easily find and acquire on Amazon.com. Or you can find some options in your local household and gardening store.
This Mr. Stacky 3-tier set of planters will fit any limited space in your apartment and its vertical position is meant for space economy. With its attractive innovative design, your apartment planting greens, herbs, vegetables, and flowers will grow much easier and healthier.
The set can maintain 12 different plants and you may locate it on your patio, balcony, or even on the kitchen counter. There is no need for special tools and fixtures to install these planters. Just follow the instructions and assemble according to them. With the help of a special bottom-drip tray, you can save water and time because when you water the top pot only, the drain can let water to the lower tiers for all the 12 plants. Here, you can even grow strawberries and cacti in your apartment.
Here is another great planter kit for your apartment vegetable garden from the Alfresco manufacturer available through the Phoenix Vital Life Store. It can be comfortably used in condos, patios, balconies, and courtyards, on any wall which allows for its easy installation. Its design allows for much versatility. The UV resistant frames made of high-quality materials can be installed interconnected or separately. Each frame houses 3 planters. The kit includes a User's Manual, wall plugs, and screws. Each container features two drainage holes for excess water.
You can grow herbs and greens, beautiful flowers, and strawberries in these planters. The set will not occupy much space on the wall. Each pot can be easily clipped on and off so you can even bring them to the kitchen for harvesting. If you decide to move your home, this set is very convenient for disassembling and taking with you wherever you may go. You can arrange an apartment garden easily in your new place.
The design is space-saving that allows for growing greens and vegetables in limited spaces of a small apartment, balcony, or patio. The pots look attractive when hanged horizontally or vertically in any order, separately or together.
The frequency of watering is reduced with the help of a self-watering grid inserted in each planter. The grid creates a water reservoir that boosts the healthy growth of plants.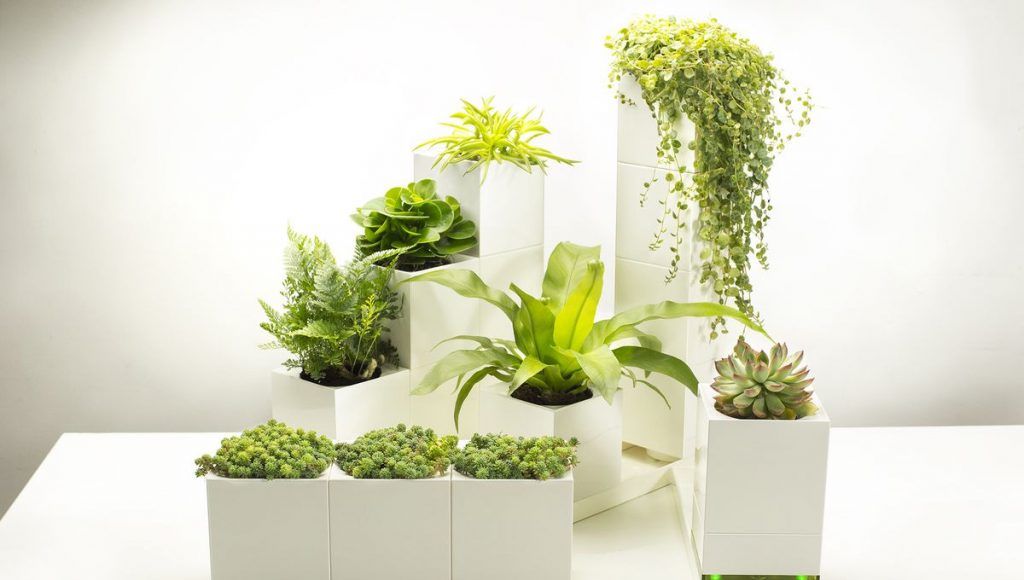 All the elements provide resistance to any outer conditions and it ensures their lasting value. The stainless fasteners made of steel provide a secure fit on different surfaces such as patio or deck railings.
Maintenance and disassembling are quite easy. The set includes 3 planters, the mounting hardware, 6 stainless fasteners, and 3 hanging rods. The watering holes are located on both sides of a planter to provide mess-free access. The package also includes an installation manual and planting guide.
You are also likely to buy a seed starter kit for your apartment vegetable garden. Once again, you may find some in your local store or opt for it on Amazon.com. Here is our suggestion.
This is a perfect option for those who do not know which seeds to choose for the start. The kit is provided by the Mountain Valley Seed Company in three variants – basic, deluxe, and premium. You may start with the basic one containing 6 salad seed packets (carrot, radish, mixed greens, cherry tomatoes, romaine lettuce, and cabbage), a growing tray, a dome, a drip tray, 12 soil discs, and 12 plastic plant labels.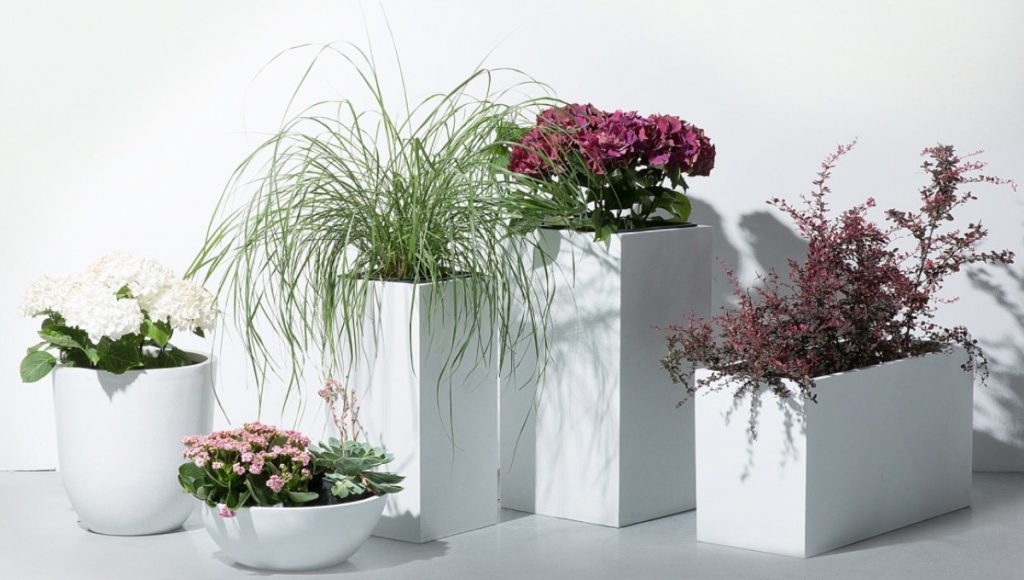 This complete apartment vegetable garden kit contains everything you need and can be grown even on your windowsill or kitchen countertop. You can enjoy fresh leafy greens and salad vegetables all year round. The choice of seeds was deliberately made based on the maximum flavor intensity and ease of growing.
The kit is beautifully boxed and may become a great gift for any occasion if the person you want to present with it is fond of apartment gardening.
Buyer's Guide: Questions and Answers
There are several tips on what to consider first when you have decided to set up your own apartment garden. Even if you are not new to gardening in general, some considerations and prompts can be useful.
Which Plants to Choose for Apartment Farming?
You can grow almost everything in your indoor apartment garden. However, do not regard big trees, of course. It is always better to start with several types of plants growing them from seeds. You can diversify your options if something goes wrong with one of them.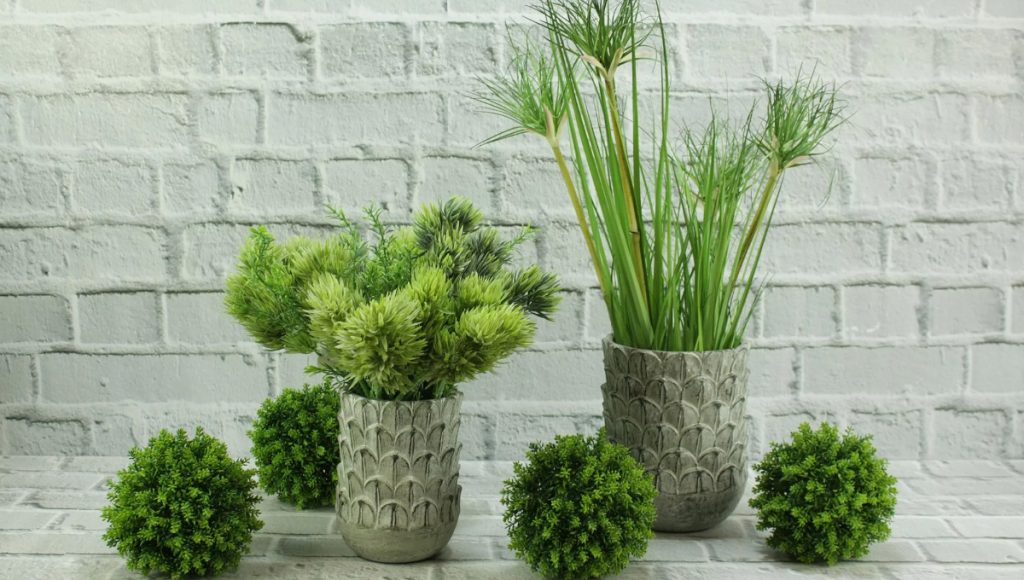 There are the best things to grow without spending much time and effort and you will always have some greenery on your dinner table:
Salad greens are favorites. Think about arugula, spinach, or lettuce. Their roots are shallow and they grow very fast. They are not too demanding as for the growing conditions. Enough water is actually everything they need.
Chili peppers are good if you do not mind having them with your meals. They can provide fruit all year round. You can try sweet peppers but they tend not to grow so well in indoor containers.
Herbs grow pretty well in pots though they do not become as bushy as those grown outdoors. The best choices are basil, parsley, mint, thyme, or lavender. If you want to harvest them frequently, you will need to replace your plants with others from time to time.
Strawberries can grow in pots and it is wonderful. They do not need much sunlight, about 6 or more hours per day, and watering is essential. They look beautiful and this may become your favorite tasty choice.
Tomatoes are another well-growing option for your apartment vegetable garden. The container should be as large as 30 inches in diameter and you can get their first fruit very soon.
Meyer lemons are dwarf citrus trees that grow very well indoors if they get enough light and humidity. Just put something under the pot because these trees emit some sticky sap.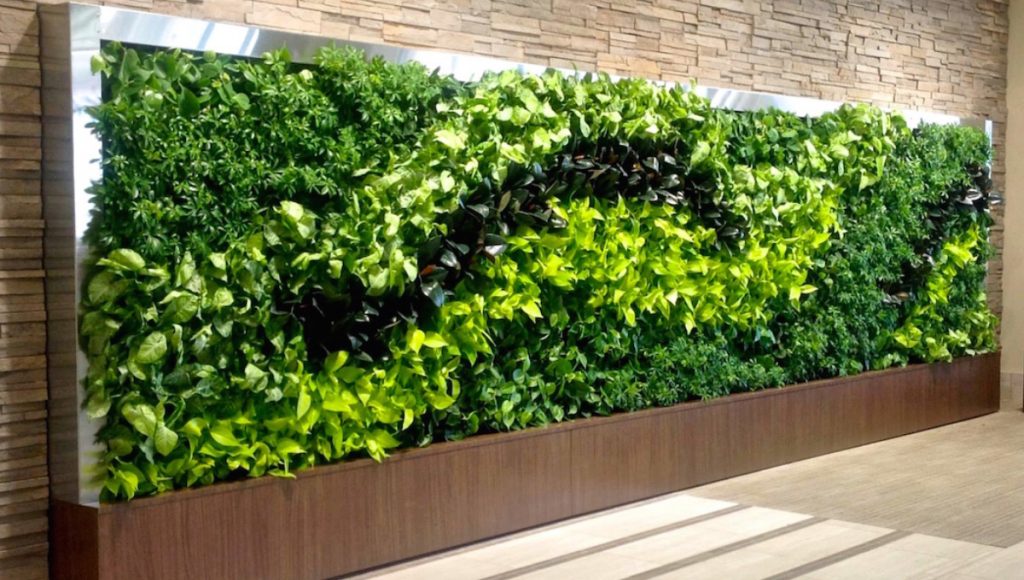 Is It Important to Choose the Right Container?
The best thing about apartment planting is that you can always take your plants with you when moving out. The right choice of a container is very important. Think about what you are going to grow and then, opt for one. Containers can be of different sizes and shapes and the materials used for them differ. Let us regard the most popular options:
Wooden planters can be made on your own from old pallets or acquired in the shop.
Ceramic and terracotta pots are great but they are heavy and may cost a bit more.
Plastic planters are always available from gardening stores and they are lighter and cheaper. You can make such pots by recycling used plastic bottles.
Tins and cans can be used to plant herbs.
Smart Pots are made of porous materials that provide good drainage and allow roots to grow well. Such lightweight items can be washed and you may fold them up while not using.
There are some other variants of pots and planters so research and choose the one which suits you best.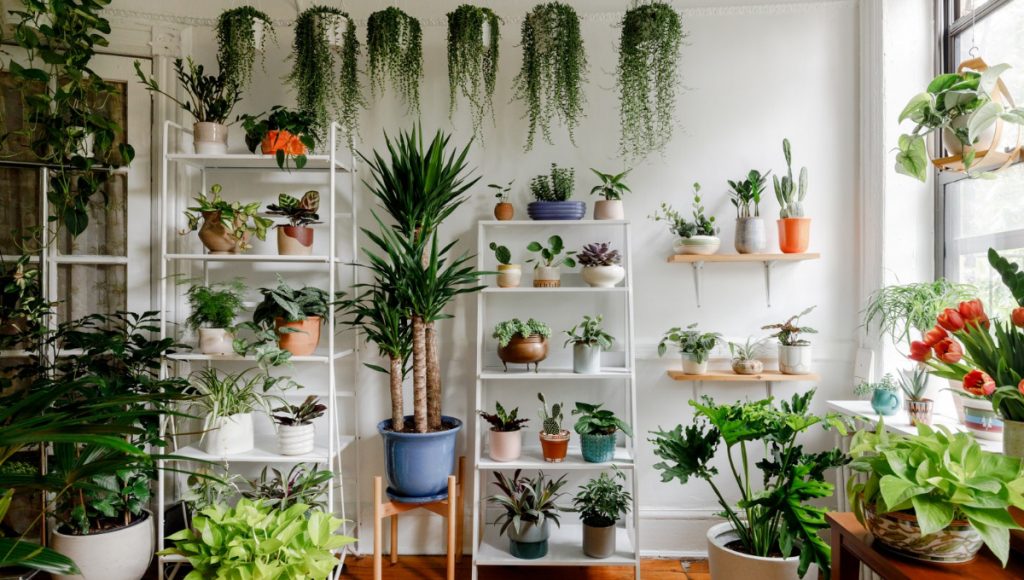 Some Tips on Indoor Apartment Garden Care
Various kinds of plants may show different reactions to gardening mistakes. That is why it is so important for both beginners and seasoned gardeners to read and follow advice on the amounts of light and moisture, the quality of soil, and other conditions for every single plant. Some plants can be hardier and withstand failures while others may dry out and die.
Here are several pieces of advice on what to consider first to make your apartment gardening run smoothly and be obviously efficient.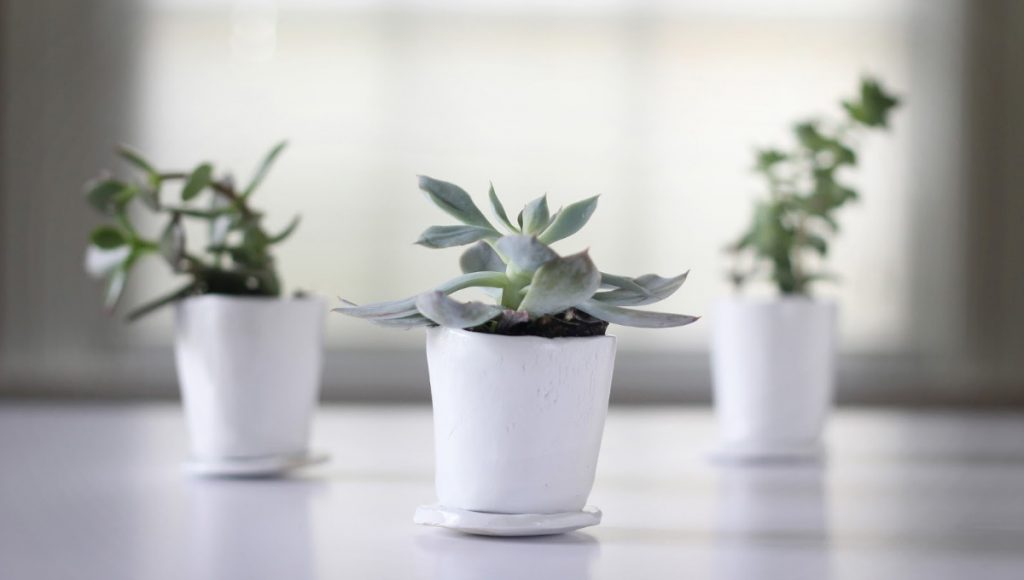 Sunlight
Most plants, vegetables, and flowers need daylight of 6 to 8 hours per day. It is difficult to achieve in an apartment in the big city and cold seasons. Rooftops, patios, and balconies can be better options though they are not always available. So you need to use grow lights instead and the choice of them is great on the present-day market.
Water
If you grow plants in containers, they will need a lot of water. For some kinds of plants, it is important to be watered even several times per day. So, locate your apartment garden in such a place that has easy access to the water supply. If you set up your garden on the balcony or rooftop, try to acquire a gardening hose. You can attach it to a sink faucet. Just make sure you do not overwater your plants.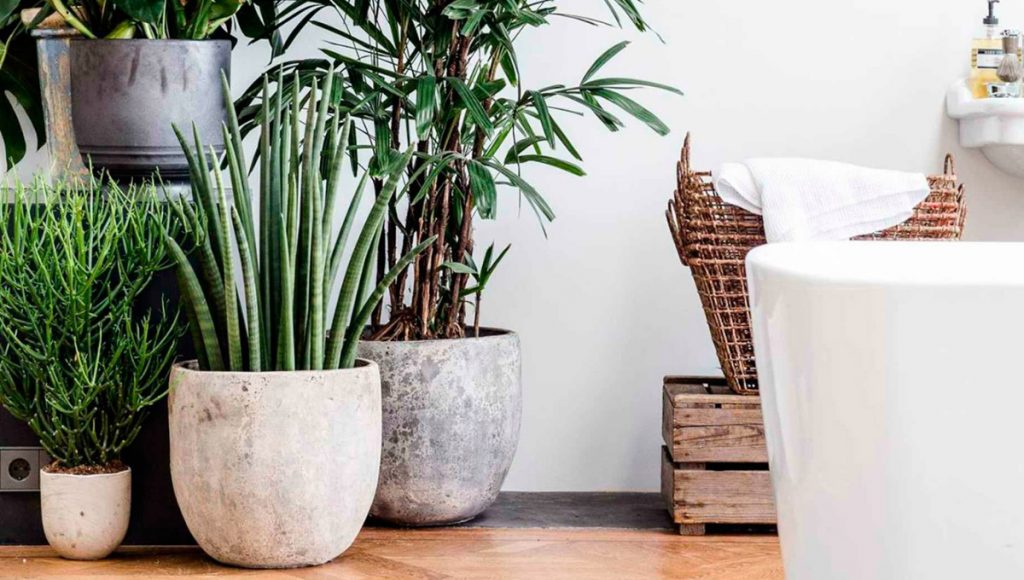 Soil
The quality of soil matters very much for the successful indoor growth of plants. Use the ordinary soil for gardening. It is the best variant because it keeps water and air inside the pot. You can use a special potting mix that is light and healthy for roots and does not contain harmful bacteria and pests. You will have to add nutrients regularly because indoor plants tend to consume them very quickly.
Humidity Levels
Indoor plants, especially, those grown on windowsills, need some extra humidity when a heating system is working. Place a bowl of water near your plants or sprinkle the plants with a fine mist.
Weight of Containers
This should be considered thoroughly. Planters that are full of soil can weigh more. Make sure whether your windowsill or countertop can bear such weight. Secure windowsill and window boxes tightly and check the local weight limitations if you grow your plants on the balcony or rooftop.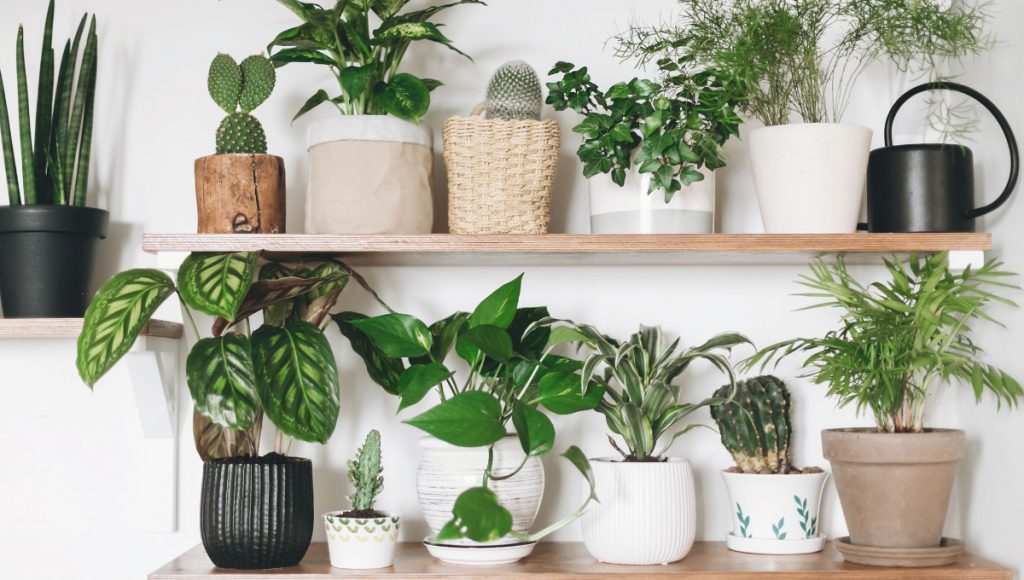 Pests and Diseases
Even if it is apartment planting, pests and harmful bacteria can infest your plants in some way. Check them regularly when you water or feed them. If you see leaf discoloring or holes, try to isolate the plant from others until you detect the cause and cure it.
Do Not Delay with Harvesting
Find out when exactly the time for harvesting comes for every plant because it will be different. Do not hesitate to harvest the fruits when they are in their full ripe. When delaying harvesting, you may prevent your plants from giving the next crops. And, vice versa, the more you harvest, the more you will get in the following harvesting times.
Conclusion
Apartment gardening requires some effort and time, especially, when an apartment is too small. Though you can still indulge in gardening and enjoy organic vegetables and greens grown on your own. Our tips and prompts can be useful, especially, for those who want to start. Though, mature indoor gardeners will also make use of them. There are many other apartment farming ideas so follow the news and make the best options. Sustainability and eco-friendliness will always be the result if you choose this beautiful hobby.