People who are fond of gardening often hate the very idea of restricting their hobby to only one season per year. And this season can be rather short in some places or there may not be efficient because the amount of sunlight is poor. Since most plants need about 14-18 hours of daylight for growing, the best way out here is to arrange an indoor greenhouse with grow lights.
Here, we are going to discuss some options for grow lights for the home and how they work.
Our Top 5 Lights for Indoor Growing
Here are the top 5 plant and vegetable grow lights you can find on Amazon.com. You can also look for these grow lights at Lowes.
Hydrofarm is a prominent company in manufacturing agricultural equipment. Their fluorescent grow lights come in seven different sizes to meet the needs of both large-scale indoor greenhouses and small personal indoor gardens.
These fluorescent lights are considered to supply blue color which works best for the beginning stages of germination and seedling. The lights can also provide a red color that is favorable for later stages of growing and reproduction but this color is not always sufficient so it is recommended to combine this appliance with other sources of red-color lights.
The product does not emit much heat so it is great to use it in small enclosed spaces. It can be located in 3 positions – vertical, horizontal, and overhead that allow for more flexibility and better performance.
This product is very popular among indoor gardeners because of its perfect size and shape. You should not worry about burning your plants while placing the LEDs close to them because they do not produce much heat. The light is bright and steady and the bulbs' lifespan is 50,000 hours. The grow lights of this type do not make noise and they are very energy-efficient rated at 50W only even if you need to use them for 16-18 hours around the clock.
The combination of the red and blue spectrum provides great results at any stage of growth. The lamp is made of aviation aluminum of high quality that allows for achieving perfect heat dissipation. The appliance is also lightweight and it is very easy to install and use.
The most essential characteristic feature of this appliance is its ability to switch easily from an MS blue-spectrum bulb to an HPS orange/red spectrum bulb. The simple switch can cope with the charging wattage every separate bulb needs. That's because the product is equipped with Galaxy electronic ballast for easier switching from one type of lamp to another. That gives you a great chance to plant any herbs or vegetables you may think of and be sure that you need to purchase only one lighting system, no matter what kind of plants you will grow.
The appliance is lightweight (it is only 15 lbs) that allows for easy installation and maintenance.
The item can provide efficient lighting to a wide area of about 9 sq. ft. It fits all the stages of growth being especially effective for the beginning and production phases.
This appliance provides the full-spectrum light that works great at different stages of plant growth. There are 150 LED bulbs within the system. All of them use dual 5W chips and their lifespan is about 50,000 hours.
Another peculiarity of this appliance is that, apart from the blue and red spectrum of lights, it provides the natural white light used by most plants throughout the whole cycle of their life.
The size is very convenient though the system can provide enough light for 6 different kinds of plants only. There is no heat produced. Some heat that may appear is taken away by the three integrated fans. The unit also has several vents on its cover to drive the excess heat away. The operating costs are also very low so the product ensures great energy efficiency.
The appliance is designed to adopt most colors from the light spectrum at different wavebands. It means that plants are provided with the full spectrum for better growth and production at any stage. Since it does not emit much heat, you can grow even the delicate tropical plants with it that can bloom all the year round or many kinds of easy-to-grow herbs and greens to supply them to your table even in the coldest days of winter.
The power of the appliance is high and the light is very bright. However, the excess heat is dissipated by an aluminum cooling plate. Each chip also has a small heat sink to complete the process.
The appliance is a favorite among many home gardeners because of its lightweight and small size. The item is also equipped with an external power supply that makes it still lighter. You will be able to place it in a very small space. Though, if you need it for a large inside garden, you will have to buy a few items of this kind.
Some Facts about a Grow Light
Different plants need certain amounts of nutrients, water, a specific quality of soil, and care. There is one thing that is the most important factor for growing all plants. It is light which may become a problem when you have an outdoor garden that isn't exposed to much sunlight. It may turn out to be still a bigger issue when you want to grow your plants indoors. Placing the pots on the windowsill is not the best solution, especially, is your space is limited. Grow lights are the best way out.
Grow lights provide and maintain artificial lighting to the plants grown indoors. They supply the natural light spectrum that helps great plant production. You can use them easily the same way you use any other electric appliance at home.
No matter whether you are a new hobbyist or an experienced horticulturalist, grow lights can be your greatest assistant. They can be found in a variety of sizes, power, and shapes. So consider the space where you are going to grow your plants to ensure that the lights will fit it perfectly. The different variants of grow lights Lowes, or Amazon, or any other household retailing brick-and-mortar or online store can offer are actually numerous nowadays and it's up to you what to choose according to your needs and budget.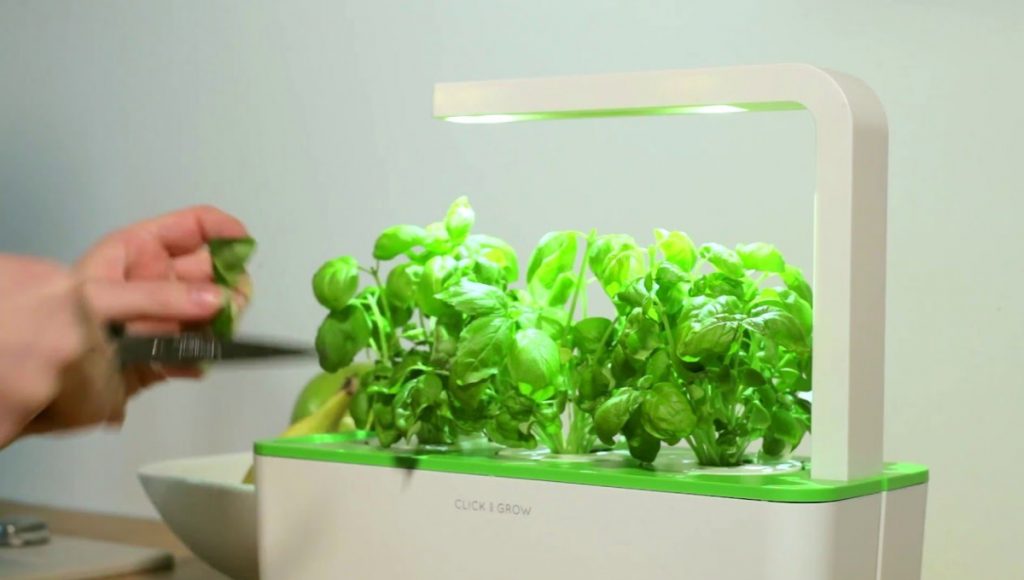 Grow Lights Can Be of Different Types
It is right to think that most modern grow lights provide the complete range of spectrum for efficient plant growing so you do not need to buy a red, white, or blue light separately. However, different types of lights have different intensity of the spectrum, various fluctuations of temperatures, and other parameters which may be favorable for one kind of plants and neutral or even harmful to others. So, before purchasing an item, do some sort of research. Or just have a thorough look at this review for making the best option.
HID (High-Intensity Discharge)
This is the most popular type of grow lights among experienced gardeners. They are manufactured in different kinds – Ceramic Metal Halide (CMH) that provides a convenient mix of orange, red, and blue lights, High-Pressure Sodium (HPS) which is responsible for more orange and red, and Metal Halide (MH) that is mostly used for the blue range in the color spectrum.
LED (Light Emitting Diode)
The most specific and favorable quality of this type is energy efficiency. Moreover, such lights do not put out too much heat so you can install them in small rooms without any worries that they may overheat your plants. The diodes used in this light panel are responsible for emitting the light of the spectrum needed for this very specific stage of your plants' growth.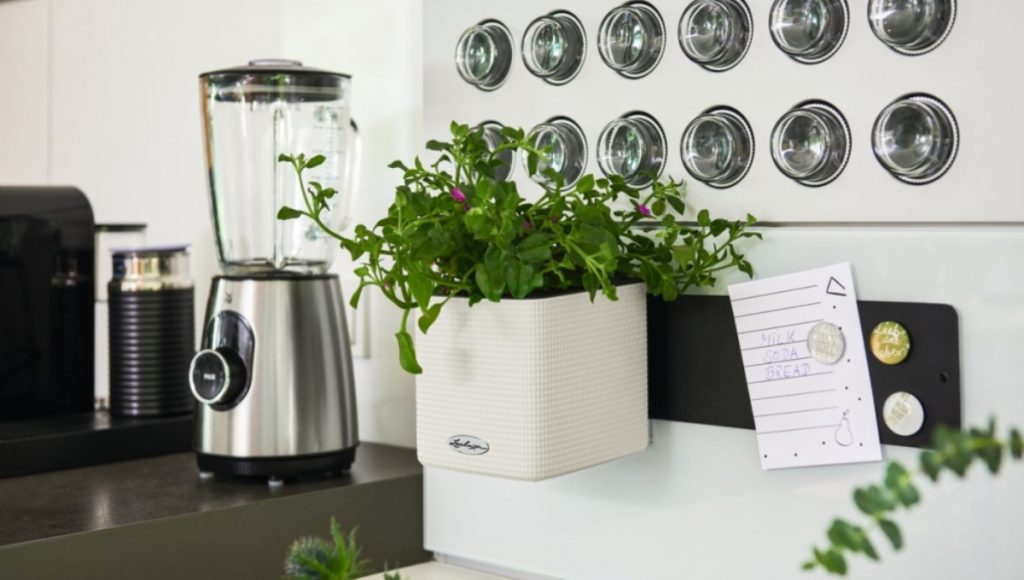 Fluorescent
This type of lighting is also believed to be quite energy-efficient. Such grow lights do not produce much radiant heat so they are applicable to small spaces. And they are available in different shapes and sizes. There are two main types of fluorescent lighting used for indoor gardening – HO (high output) and VHO (very high output). The names speak for themselves – though the technology used in these types is exactly the same, the VHO can produce more intensive light.
Plasma Technology
Such grow lights are relatively new and they use efficient state-of-the-art technology. The process of light production is similar to that of ceramic metal halide appliances but it has a wider spectrum and is believed to be much more efficient.
While arranging an indoor greenhouse with grow lights, take into account its size, the kinds of crops to grow in it, and what stage of plant growth you would like to cover with this lighting. And, of course, your budget capability will affect your choice to the greatest extent.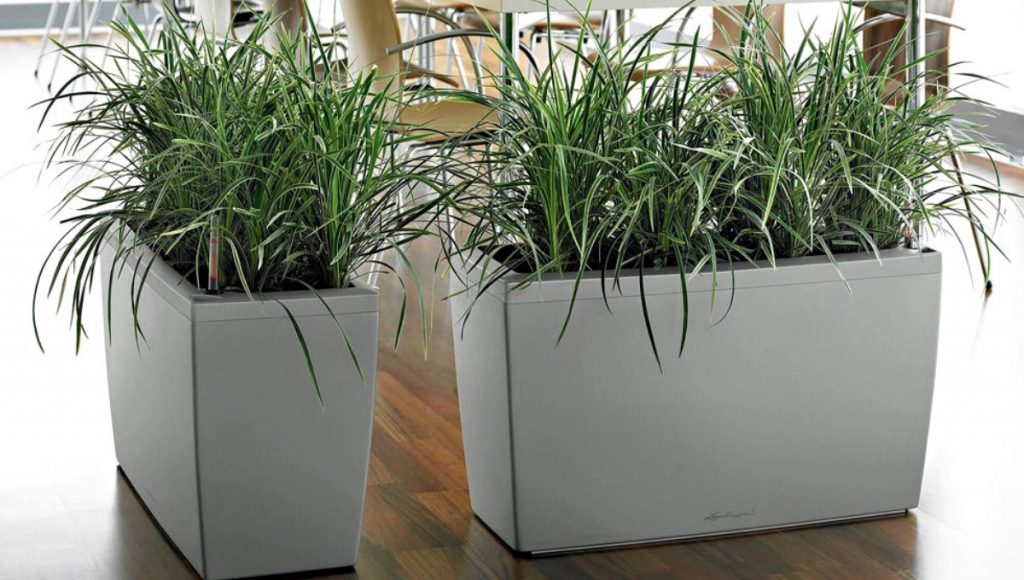 Grow Lights Buying Guide: Features and Benefits to Consider
You may get lost in the entire variety of plant and vegetable grow lights available on the market nowadays. However, to make the right choice, you have, first of all, to understand your needs. For the most efficient option, try to choose the lights that work very hard and reliably to ensure your plants with a sustainable source of light for their most effective growth.
The first thing to consider is whether the model needs any other additional equipment. It is better if the lights you have chosen should have an onboard fan or if they do not need any cooling. Remember about the simplicity of installation. Some models require a fixture hanging from the ceiling and others can be just plugged in and they start working immediately.
Think about an energy-efficient model and the one with a longer lifespan. Having a warranty from a manufacturing company is strongly recommended because you can always ask for free repair or replacement if something unpredictable happens.
It is also desirable to acquire the grow lights with an inserted heat sink to absorb the excess heat that could harm your plants. Think about Lowes' grow lights for indoor plants or other options.
There are also some other factors to consider.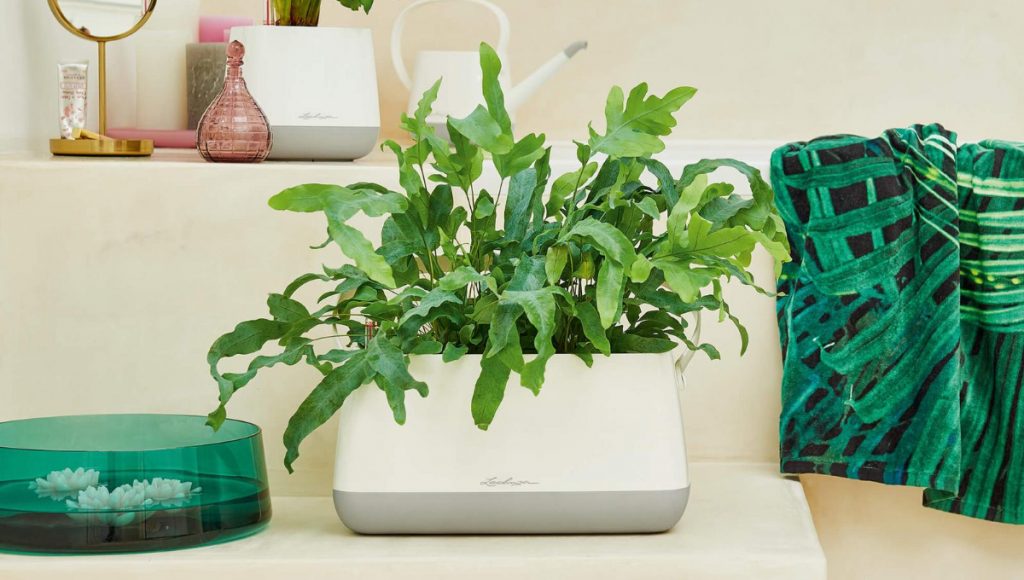 Sizes
When deciding on the size, think about the number of plants you are going to grow. If you need to move the light all the time, you may opt for something lighter and more portable. The space for it also plays an important part in your choice of size. It should perform safely without any hazards to your drapes and furniture.
Types
Grow lights can be of various types – you may need a regular fixture to set them up or you can just hang them overhead. The types of bulbs with their light spectrum also matter much so consult the User's Manual before making a choice.
You should also take into account the type of plants you are planning to grow and their needs for light, availability of natural daylight, where in your home the plants will be located, and some other factors that can influence your choice.
Simple Use
If grow lights need much effort on your part for their installation and maintenance, this option may not be right for you. You also need to think about how much noise the lights will produce, especially, if they are going to be placed in your family's busy area or somewhere next to your bedroom.
These factors are the most important ones to take into account though there may appear some specific needs and other things to consider.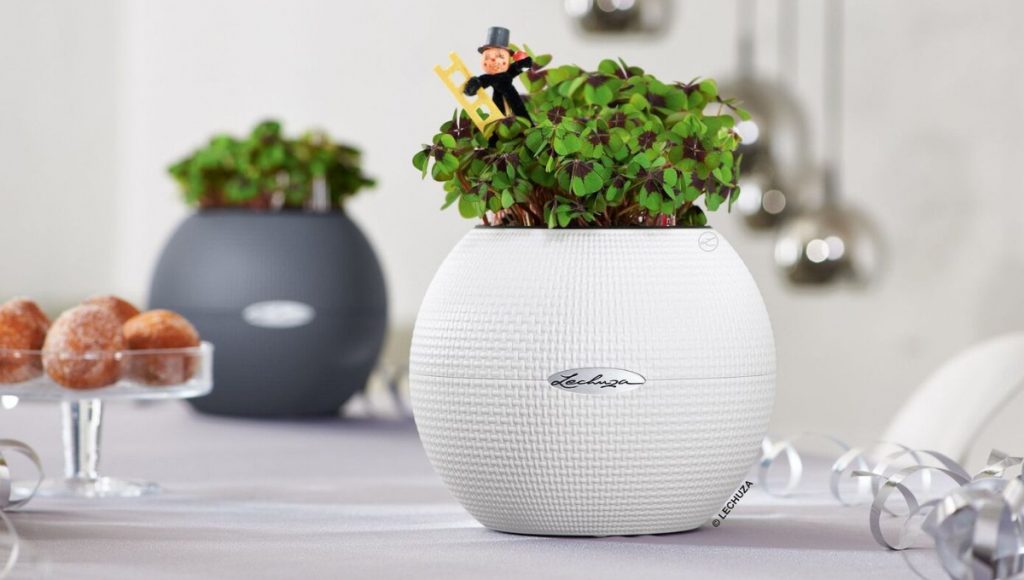 Conclusion
Trying to arrange your indoor greenhouse with grow lights is not the simplest process when you come across a great choice of such lights, dramatic differences in their technical characteristics, and the necessity to consider your indoor conditions. Remember about the purpose you want to purchase grow lights for. When you just need some lighting for the flowering stage, you may skip more expensive variants of LEDs. However, if you need a fuller spectrum for your plants' sustainable growth, LEDs may become your wisest option.
Be sure you have learned enough information on the types and characteristics of grow lights. You are certain to find any item you specifically need among the Lowes' grow lights options or ordering them from Amazon.com.
Growing vegetables indoors with lights may become an amazing hobby and a useful activity that will bring you much closer to nature. Just follow some useful tips from this guide and enjoy your gardening to the fullest extent.