Fresh herbs are unavailable in the grocery stores in some places and in some seasons. You can grow herbs of your own. Use the AeroGarden Sprout. It is a hydroponic system for indoor use. The size is small, and it can be placed in the kitchen on the countertop. You can grow almost everything, and it is affordable. Otherwise, you will need to buy soil, fertilizers, pots, and make much mess.
Main Characteristics of Aero-Garden Sprout LED – White
The 3-pod herb seed kit (Curly Parsley, Dill, and Genovese Basil) allows growing these plants simultaneously. They grow up to 10 inches tall. The technology means that plants are grown in water but not in soil.
It is easy to use. Plant food is included in the kit. The control panel reminds a user when to add this food, lights are turned on and off automatically according to your settings.
LED lights are full-spectrum, with a 10-watt efficiency. They maximize photosynthesis and go in a specific spectrum for maximum photosynthesis – daylight white LEDs enhancing growth, blue LEDs for larger harvests, red LEDs for more fruit and flowers. That creates optimal conditions for growth.
Following the simple instructions, place the seed pods in the garden, add nutrients and water, and that's all. The result is a rich harvest.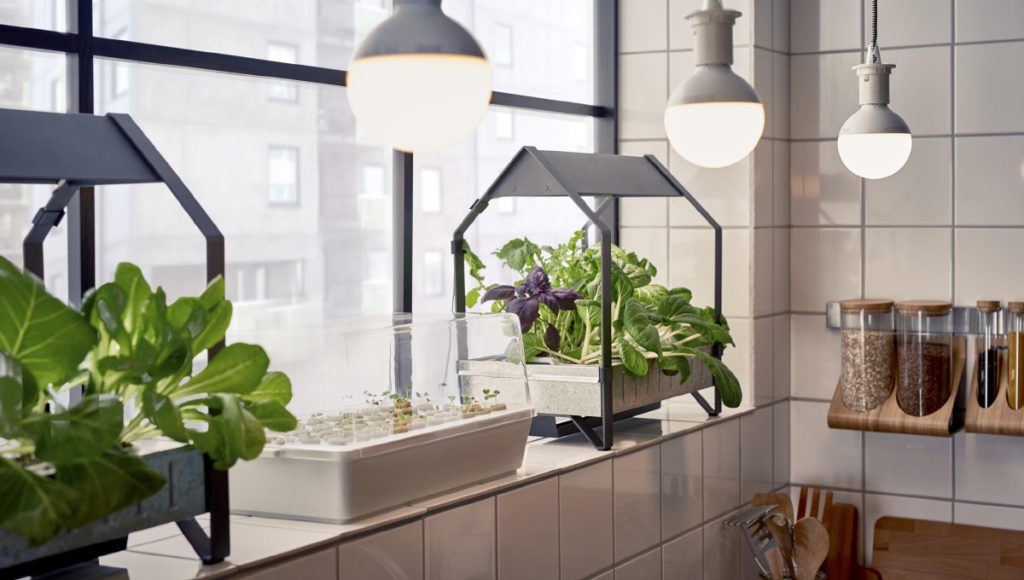 Notes from the Manufacturer
The mission of the company is to provide growing plants at home all year round. The appliance is stylish and convenient, with a sleek and slim design that can fit the kitchen or any other room. LED grow lights are energy-efficient and help enhance growth. The item is equipped with an extendable lamp arm and a reminder to add water and food. The control panel is simplified.
Plants grow 5 times faster than in soil. There are no weeds, and no gardening experience is needed. Plant food is the patented Miracle-Gro.
Comparison with Other Products of the Same Kind
There are different systems for indoor plant growing. Let's take the most widely used ones. We take four criteria to compare:
Height of Growth
The systems feature 10 inches for AeroGarden Sprout, 12 inches for AeroGarden Harvest, and 24 inches for both AeroGarden Bounty Basic and AeroGarden Bounty systems.
Pod Number
There are 3 pods for AeroGarden Sprout, 6 pods for AeroGarden Harvest, and 9 pods for both AeroGarden Bounty Basic and AeroGarden Bounty.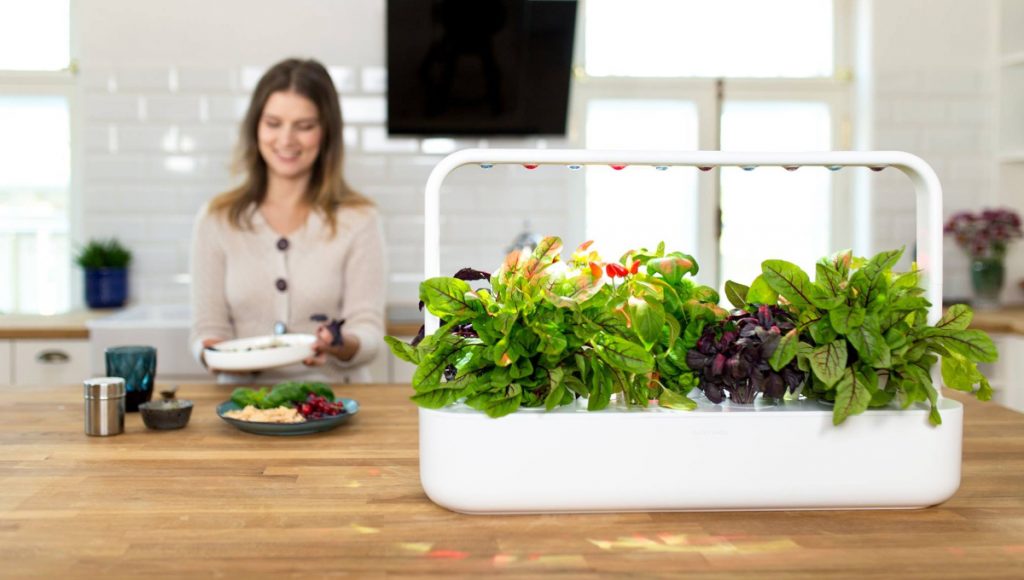 Type of Display
AeroGarden Sprout and AeroGarden Harvest systems use a push-button while AeroGarden Bounty Basic and AeroGarden Bounty utilize a touch screen.
LED Wattage
The AeroGarden Sprout, being the smallest one among the four systems compared, is the most energy-efficient – it uses 10 watts. AeroGarden Harvest uses 20 watts. AeroGarden Bounty Basic consumes 30 watts while AeroGarden Bounty uses 40 watts.
Finish Type
All the compared systems go in the matte finish.
Tips for Using an AeroGarden Sprout in Your Home
An AeroGarden Sprout is the smallest system in this hydroponic gardening family, so it is more affordable and convenient in use. There are many ways of using it at home and you can follow different purposes, be they obtaining home-grown food or education of your kids. Let us consider some of them.
Growing Herbs
Grow the herbs indoors and all year round with just little effort. Set the lighting and it will switch on and off automatically. To reset, you need to unplug the device and then, plug it in again. Since the plants can grow only 10 inches, trim them regularly.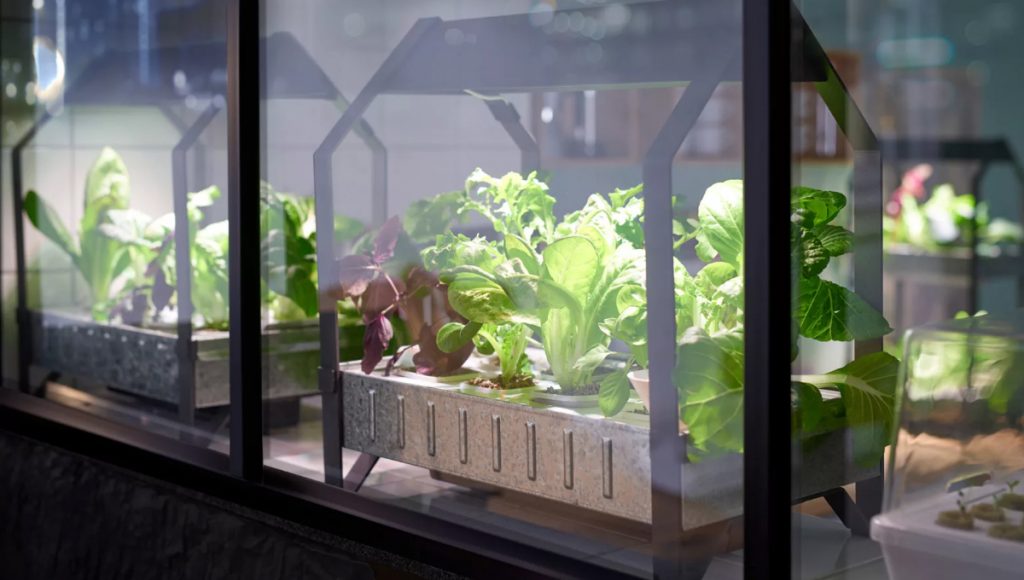 Teaching Gardening to Kids
Make the experiments for your little ones teaching them the photosynthesis process. It will supplement their knowledge from Science. They will get involved in growing sustainable food. Further on, you can teach them how to cook the plants grown by themselves.
Flowers Can Also Be Grown There
You can use your AeroGarden Sprout for growing flowers, too. Keep your vases in the living room full for everyday mood and a dinner party. You may not find the flowers you want in your local flower shop in any season.
Sprouting Seeds Is a Great Option
This is a very useful way of using your device. You can sprout the seeds for your outdoor garden. You do not need to wait for long until your seeds sprout on the window-sill. The hydroponic method helps you decrease the time for sprouting.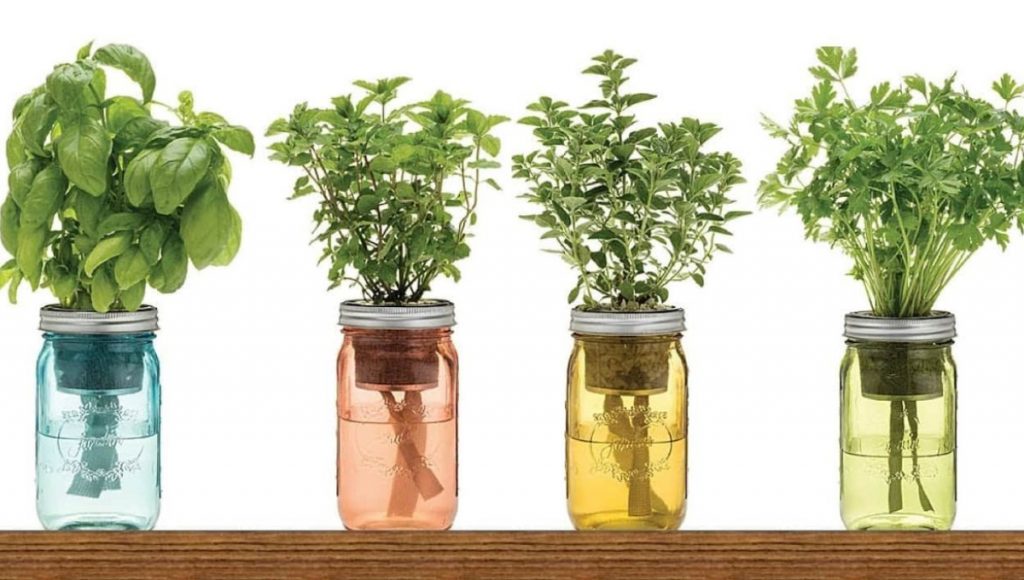 The AeroGarden Sprout's Benefits
Three-Pod Slots
If you do not need to grow many plants and are short of room in your house, three pods will be enough for you just to try this technology of gardening.
Hydroponic Method of Gardening
No messy soil and fertilizers are needed. Even nutrients go in a liquid form. All this means less work and lower costs. They say hydroponic growing is the technology of the future, so be ahead of time.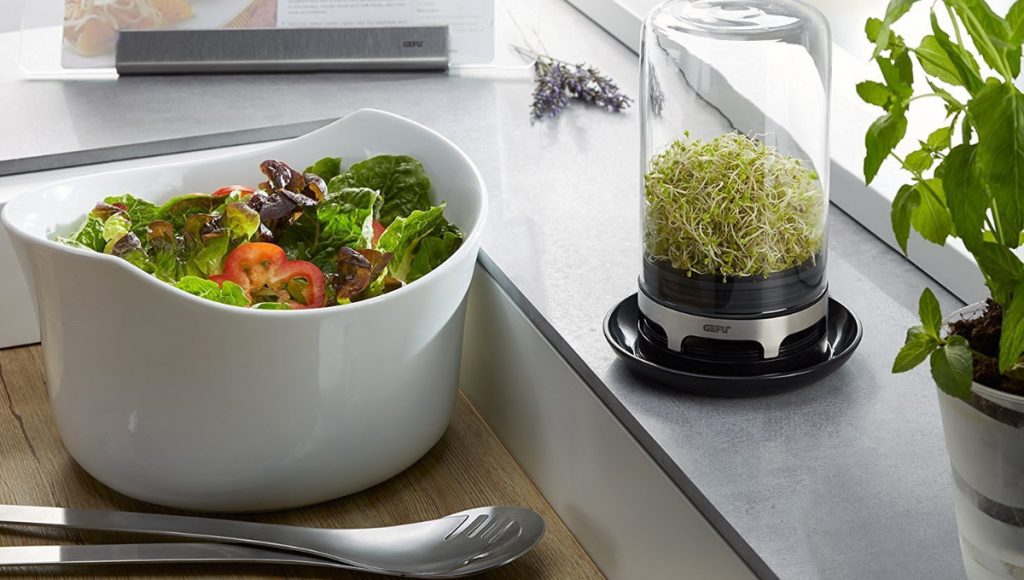 LED System Using 10 Watts Only
Your AeroGarden Sprout will provide you with strong and big plants due to the special LED lighting system simulating sunlight. The hood has white, blue, and red lights for promoting the growth and strength of your plants. The device is powered by electricity but the amount of energy used is minimal. Your electricity bills do not change, but your grocery bills may go much lower.
Convenient Reminders
The control panel is very simple and easy to use. Just set up a timer for the right amount of light. The light appears when it's time to add nutrients, and the necessity of adding water can be seen in a special window.
The Window for Detecting a Water Level
You do not need any electronic reminders here. Just look at the water level window and add some water. You do not need to water the plants every day or guess whether you have to do it or not.
Plants Are Growing Quickly
The seeds turn into sprouts and the sprouts become plants very quickly. So, you will be able to enjoy your salads and stews with greens very soon.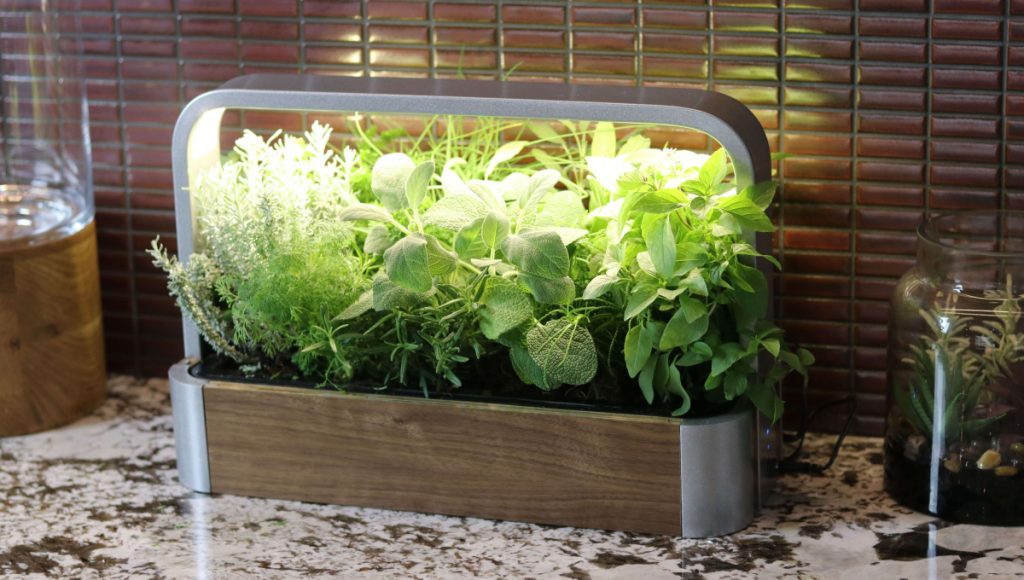 Germination Is Guaranteed
The AeroGarden Sprout goes with three types of seeds that are guaranteed for germination. You can always address the customer service if nothing happens when you follow all the instructions and you will be provided with another pack of seeds.
You Can Grow the Seeds of Your Own
If you feel that purchasing seeds for your AeroGarden Sprout from the manufacturer can be rather pricey, you may conveniently use the seeds you already have.
The Space Is Minimal
If you do not know whether you can grow your plants inside because your space is reduced, opt for the AeroGarden Sprout – it is the smallest appliance of such kind and it will not take you much room. Consider that is almost a size of a medium toaster – approximately 5 inches wide and 11 inches deep.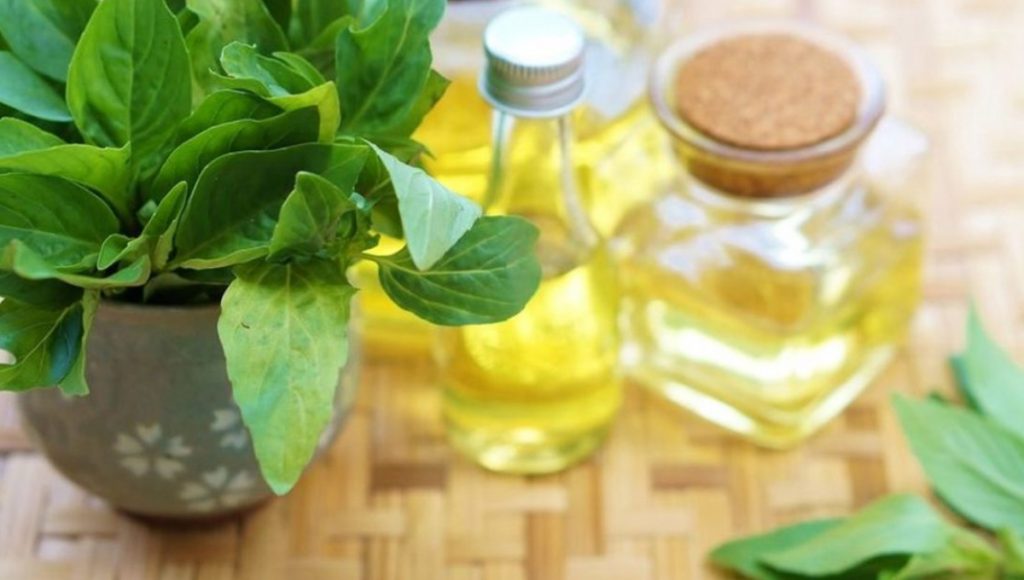 Warranty Matters
The seeds' sprouting is guaranteed by the company. As well, you can rely on a one-year warranty for the device. If you notice some defects in its working, you can always contact customer support for repair or replacement.
Conclusion
Testing all the pros and cons, you can conclude that AeroGarden systems, and AeroGarden Sprout as one of them, are quite affordable, easy to use, and maintain. They can be used for providing your family with everyday nutritious greens and salads as well as for sprouting your seeds for outdoor growing, or even as a means for experiments to teach your children the nuances of plant life. You can start immediately with at least three pods, seeds, and nutrients provided. Make sure that you place your device conveniently and on you go.