You have always believed that you needed a big patio, balcony, or just a lot of space in the backyard for growing vegetables and greens of your own. Since you are living in a small apartment or condo, you do not think that gardening is the best hobby for you.
Actually, growing flowers, kitchen greens, and vegetables is possible and comfortable even in confined spaces. We have picked out the top indoor greenhouses you can opt for to make your dreams come true. And there will be some smart tips and ideas on how to arrange an indoor house we would like to share with you.
Some Reasons Why
The first and most important reason for acquiring an indoor greenhouse is limited chances to grow something outside. This may include a short vegetation season and unfavorable climatic conditions, no spare room in the yard, or no backyard at all. The lack or short time for daylight can also be a problem.
You can also be a vegan or vegetarian who needs fresh vegetables every day but your budget is quite limited for going to the grocery so often. Greengrocery may not be helpful at all because you cannot find fresh fruit, vegetables, and herbs there in any season.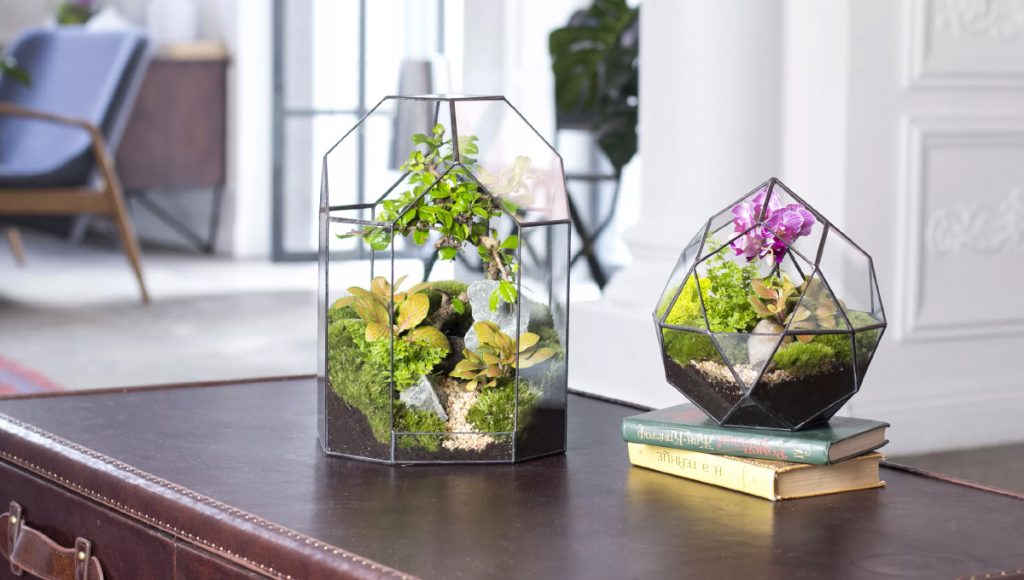 You may strive for a healthy lifestyle, free of chemicals. But no one can be sure what kind of cultivating technique was used for growing vegs sold in the supermarket.
Or you just love fresh flowers in the vase on the table but they are unavailable in stores and parlors of your town.
In all these situations, a mini indoor greenhouse may become a great solution.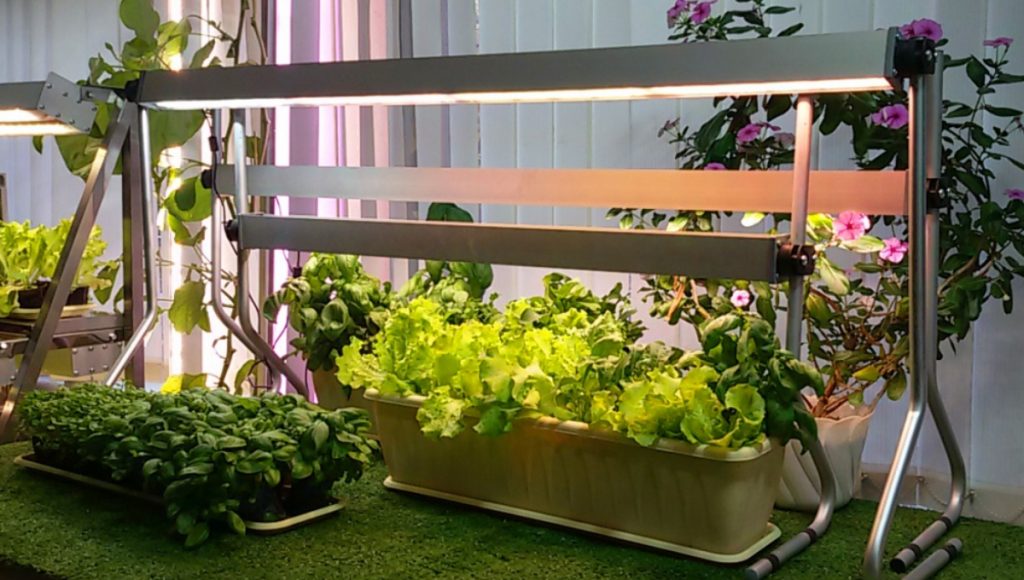 The Most Important Advantages of Indoor Greenhouses
The benefits of an indoor greenhouse option are limitless. Some of them include:
Such items are convenient if you plan to move out – a small greenhouse is easy to move to another place.
You do not need extra space outdoors if you live in an apartment without a backyard.
Your plants are protected against severe weather conditions, such as drought, wind, heavy rain, or snow as well as against changing – too freezing or boiling – temperatures.
You can monitor the condition of your plants easily and always be on time to add some nutrients, water, or light.
You can opt for any kind of greenhouse to serve your needs, or just make it yourself. We will discuss the options for a DIY indoor greenhouse a bit further.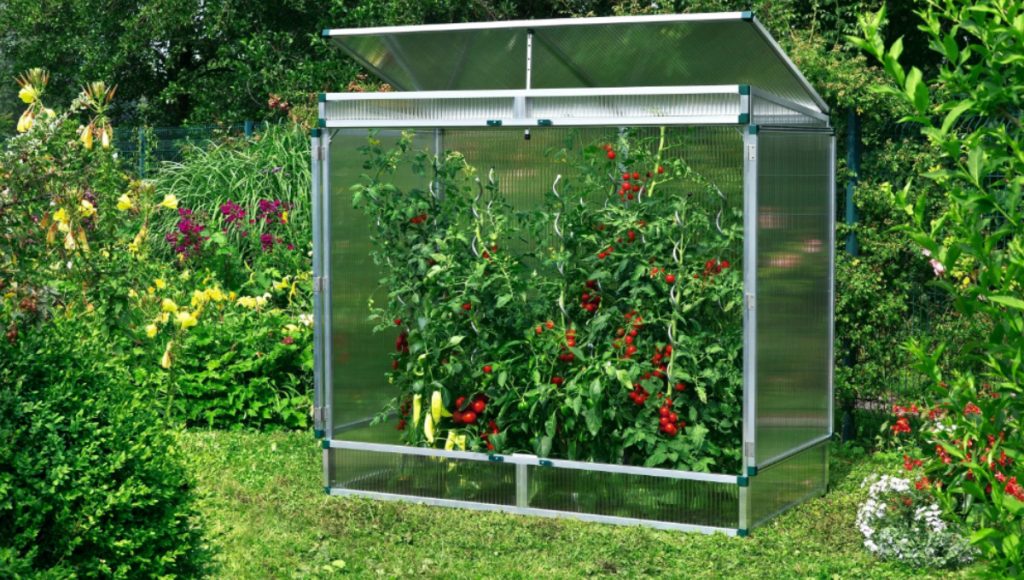 5 Top Indoor Greenhouses from Amazon
You can always find some models of a small indoor greenhouse in your local stores. However, if you consider the quality and price, it will be obvious that you had better look for some high-quality products on Amazon.com. By reading reviews and comments from buyers, you can judge whether the item is worth purchasing.
Here, we want to regard the five most popular and reliable options that have been already tried, tested, and appreciated by their users. Pay attention to these products if you want to have your greenery available at home every day.
This greenhouse can be equally efficient while used both indoors and outdoors. You can locate it on your verandah, patio, balcony, in the basement, or even in the garage. You can assemble the item easily without using any special equipment. Look through the User's Manual attentively and follow all the instructions.
The greenhouse is great for growing all sorts of plants, vegetables, and flowers. The product features such materials as the steel used for its frame and PVC (Polyvinyl Chloride) for the cover that provides a perfect environment for plant growing. This greenhouse is a convenient indoor option to extend the vegetation period or get fresh herbs and vegetables all year round.
The greenhouse has 8 shelves where you can place your planters, pots, and trays with growing herbs and plants. The Home-Complete Company, a manufacturer of this indoor greenhouse, guarantees the product's durability and full customer satisfaction.
This product was developed and designed for indoor and outdoor use to provide the plants with additional protection against changing conditions and nasty pests. It is best to be used in small spaces where extra room is a big issue, for example, in patios, verandahs, balconies, basements, or even in the kitchens. It is also perfect for very small backyards.
You can assemble its steel frame within some minutes without using any specific tools. The cover is made of polyethylene and is equipped with a zippered door that can be rolled up. The mini greenhouse is quite lightweight. Though, it is very durable and can be used for many seasons. The door is a great feature for humidity control.
The item has 4 deep shelves which are also quite easy to assemble and install. You can add some lighting appliances, a thermometer, a fan, or a heating mat here for more efficiency. The cover is removable if not needed anymore.
You can grow any organic herbs and vegetables at home with the help of this small indoor greenhouse. The manufacturing company guarantees high quality and sturdiness of the product that will last for years.
This outdoor or indoor greenhouse ranks among the most convenient and effective products of such kind. It is lightweight, portable, and quite durable.
The frame is made of steel and it is quite easy to install. A perfect environment for seeds, sprouts, and plants is ensured by the polyester powder coating. There are special vents on the roof that can regulate the temperature and allow for air circulation within the greenhouse if set in a half-open mode. The item is easy to maintain – you will just need a damp cloth.
Since this mini indoor greenhouse is compact and not very heavy, it can be located somewhere in the restricted space like balconies, basements, or kitchens, and also in the tiny backyards and patios. The great quality of IKEA is always guaranteed.
This is an efficient mini greenhouse for indoor and outdoor use in limited spaces, such as patios, balconies, basements, decks, backyards, and other confined locations.
The product can ensure the ideal growing environment with comfortable internal humidity and large space for plants of a different kind that can be placed either on the ground or the garden bed.
The frame is made of iron and painted with a rust-prevention spray. The protective cover is made of PVC and it has two ribbon ties allowing for the door kept open if needed. It facilitates ventilation and watering of plants.
The mini indoor greenhouse is really small and its height allows children to take part in the plant-growing process. The installation procedure does not take much time and effort. The appliance is also easy to be taken apart for moving and storing. The high quality of the item is guaranteed by the manufacturing company.
The most essential advantage of this item is that you can watch the plants growing due to the transparent plastic cover. The greenhouse can be assembled and fixed without any tools and it is simultaneously solid and lightweight. The vinyl cover preserves necessary humidity that reduces the constant need for watering.
Though the item is much wider than all other products of this type, this mini indoor greenhouse is portable and it has a zippered panel that can be open to check the plant growth, add nutrients, and regulate humidity if needed.
Balconies and patios make the best places for this appliance. Any sheltered corner of your household can be used for this greenhouse location. The company guarantees high quality, durability, and provides a 3-year warranty for this product.
Buyer's Guide: Questions and Answers
There are some essential things to consider when you opt for an indoor greenhouse. Here are just some considerations.
DIY an Indoor Greenhouse: Ideas Apart From Amazon
Of course, if you purchase your indoor greenhouse from Amazon.com or any other reliable Internet or brick-and-mortar store, the first thing you need to do is to assemble the appliance. Usually, the process does not take much effort and no special tools are needed. However, such an item can also be regarded as a DIY indoor house.
If you are an enthusiast of making things on your own, you may prefer to create a hand-made indoor greenhouse and DIY tips will serve you well.
Here are some easy-to-implement DIY ideas for making a mini greenhouse indoors:
You can use repurposing by turning egg containers, cardboard boxes, and packages into plant pots.
You can also utilize plastic containers for salads and chicken, yogurt cups, or any other plastic items.
Use plastic bags for making a simplified variant of a mini indoor greenhouse. You can find some wooden twigs for creating supports and then, cover them with plastic.
If you are handy enough, you can also get involved in some more complicated DIY projects and make your indoor greenhouse from glass and wood.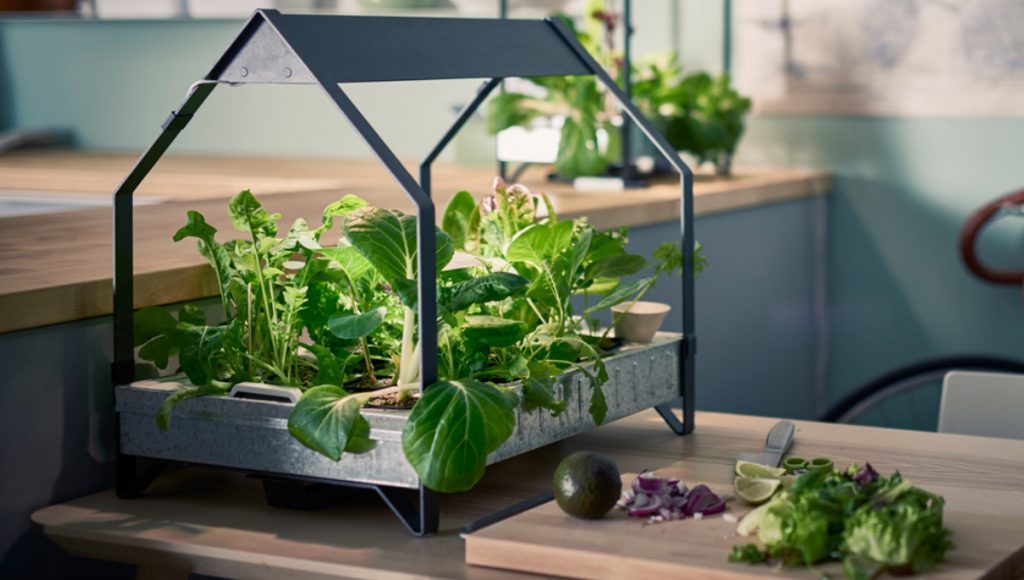 Conclusion
Make your gardening hobby useful with some stunning indoor greenhouses available on Amazon.com or with great ideas and interesting tips that were collected and compiled by us in this article. The results will be amazing – you will get your organic food always ready, your mood and self-confidence will improve, and you are sure to become greener and closer to nature. Your health and well-being of your family will also get better. So try an indoor greenhouse: it is really worth all the efforts.